Farmed and Foraged is the partnership between Andy Szymanowicz and Raina Jessica Weber who have over 40 years combined experience in landscape design, farming, floral design and grey water filtration gardens. Together they offer a range of services and with their combined expertise they can guide and build your project from start to finish.
Andy is happiest working in natural, organic environments and loves collaborating with his clients to bring their wildest plant dreams to life. He has over 20 years experience of organically growing food and flowers from California to Ibiza to New York. Passionate about flowers and with a wealth of experience in floral design Andy works with a range of clients for weddings, photo shoots and many other occasions to see their ideas and visions realised.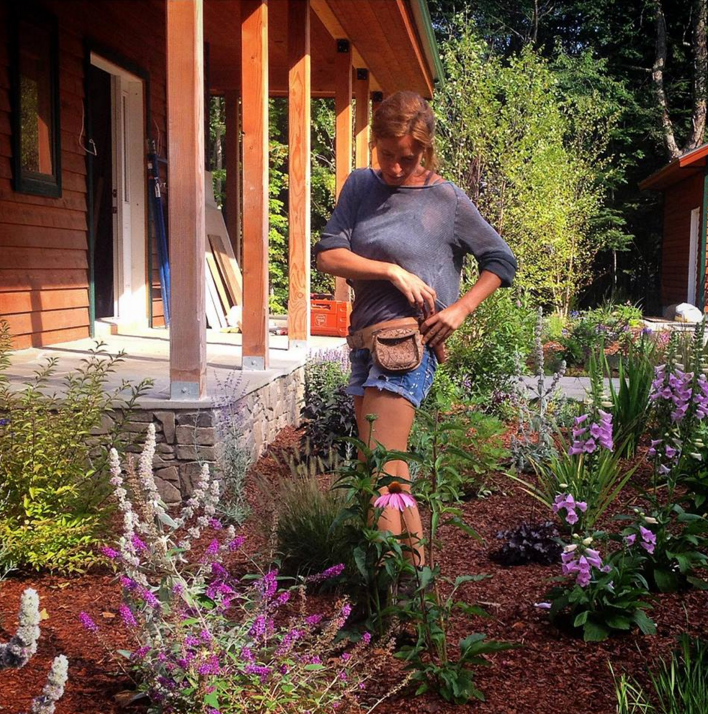 With over 23 years of working with a global roster of clients Raina specialises in landscape design, permaculture, native habitat restoration and grey water filtration gardens. She loves bringing together rustic and minimal designs that are both wild and refined at the same time. Having founded a non profit 54 acre native plant nursery and landscaping business in Massachusetts, Raina excels at running large scale projects and works with an integrated approach, considering all the elements when designing landscapes.